Your San Diego Movers
Vector Moving Company There are so many movers in San Diego, but you deserve the best!
Vector Moving and Storage is one of the top rated moving companies in California. Customer satisfaction is our #1 priority, that is why we are A+ rated moving company by Better Business Bureau (BBB) and Yelp 5-star rated with numerous amount of feedbacks. Our main source of the business is your referrals and we will do our best to make sure you are a happy customer and next time when it is a time to move, you call us directly.
Why Choose Vector Moving and Storage?
Fully licensed and insured
Our #1 priority is your satisfaction
Only experienced and trained movers
Always clean and fully equipped trucks
We always show up
Vector Moving and Storage is a San Diego Moving Company that delivers only high quality service. We would come and wrap all your furniture pieces with plastic wrap and premium moving blankets. We use different type of protection for your belongings and property. We always cover your: front door, door ways, rails and staircases to protect your property. We do not just come with moving blankets but we also care: washer and dryer covers, size adjustable refrigerator covers, couch covers (to cover entire couch) and different size mattress covers.
Looking for San Diego Movers?
Contact Vector Moving and Storage today!
Why Choose Vector Moving and Storage:
We know San Diego like you know a palm of your hand. Moving from an apartment, a condo, or a house? Let the professionals help you. Whether you moving across town or just around the corner, «Vector» is the right San Diego Moving company for you. We move your HOUSE/ APARTMENT/ OFFICE/ STORAGE fast and safe…
Read More »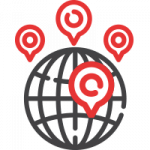 Moving to another City or State? We are here to HELP you. Let our movers move you safely. Nobody Knows Long Distance Moving Like "Vector Moving". We know how to perform the best moving and customer service during long distance moves. With us you can always track your movers, call the office, …
Read More »
Vector Moving has Three different packing types: Furniture Only, Furniture+Kitchen, and Full packing.
Your crew leader is prepared for prepackaged boxes and furniture/Appliances. Professional Moving Blankets, Shrink Wrap, Tape and Closet Wardrobe Boxes will be provided with this selection.
Read More »
Movers San Diego
Commercial Moving / Residential Moving
Professional Moving Services:
VECTOR Moving Company has trained movers ready to give you complete moving service. We start every move by protecting your property and belongings to prevent damages. Our team will pad, wrap, shrink-wrap your belongings before moving them in to the moving truck. This service saves you time and prevents your items from scratches. We are here not just to move your belongings but do it safely for your belongings and property. Before our Movers San Diego start moving your items out of the house, protective supplies will be applied to your property such as: door protection, doorway protection, floor runners for floor protection and rail protection for stair case rails.
We have specially equipped trucks waiting to haul your items for local and long distance moving. Majority of our vehicles has the best air-ride suspension available to prevent any damages. Our San Diego movers will carefully load the truck with your goods so the weight ratio is balanced. We can also give you a detailed inventory for every move per your request.
Long Distance Movers
Vector Moving and Storage also provides long distance moving service. We train and teach our San Diego movers how to prepare your furniture for long distance moves. We don't hire unlicensed, not trained and not insured "temporary laborers" to load or unload your belongings. You can relax and do not worry while our professional movers are around, since all our employees are background checked and well mannered. You will always have same crew members at the loading and unloading for your what would help to guarantee delivery of quality service and eliminates possibility of miscommunication between Vector Moving and Storage and our customers. For all long distance moves we will offer flat price with no hidden fees and not explained chargers. Moving with Vector Moving and Storage you can forget about all those scary stories you might have hurt about long distance moving, it won't happen to you, because we are all about customer satisfaction and quality service. Vector Moving and Storage is one of the moving companies in San Diego that offers 3 different options for long distance moving.
Storage Services
Why choose our storage over public storages? We do everything for you, you do not have to go and search for available storages, no need of thinking about what unit size you will need and you do not need to go and spend hours of arranging storage unit. Our moving company provides simple storage solutions for individuals or businesses. Our storage facilities have 24/7 security, climate control (per request) , and sprinkler systems. Our San Diego movers will inventory and tag each item we are taking from you to our storage facility. Choosing our storage is all about convenience. We can deliver your belongings to your new residence even at short notice as long as we have crew available, however it is always better to plan ahead of time, since we would like to send the same crew to you both times in order to provide highest quality service and avoid any miscommunication Please give us a call for a quote on storage services.
Moving Company San Diego You Can Trust!
Our San Diego moving company is fully licensed and insured and quality focused so you can be confident you that are moving with the best. All our movers in San Diego are trained, background checked and well-mannered. Almost all our trucks new and old ones are always in great shape, clean and equipped with only professional high grade moving supplies and equipment to ensure highest level of protection of your belongings and easiest moving process as possible. We want to make your move simple, fast and safe. We will not just protect your belongings to avoid damages but also protect your property to keep it safe. We always offer free onsite estimate for larger moves and long distance moves. We are BBB members with A+ rating and no consumer complaints. Vector Moving and Storage is San Diego local moving company that cares about every move and every customer, we are not just another moving company in the area we are the company that delivers exceptional moving and customer service.
Local Moving San Diego
Vector Moving and Storage is happy to provide you with local moving services. What is local move? Any relocation within 100 miles called local moving. Our professional moving company provides you with 3 types of local moving services: Full service moving, regular moving (you pack all boxes) and labor only. No matter which option you choose we will be there to deliver high-quality service only.
Full-Service local moves.
We can provide full service moving for your house or apartment or a business. Our professional movers will box all small items and label all the boxes for you. We always come fully prepared with full line of packing and wrapping supplies for your belongings and residence. All our movers are trained how properly pack fragile and glass items. We carry not just regular boxes but also different size picture frame boxes for different size pictures and mirrors. All the furniture will be wrapped and taken care off (you can read about furniture protection in next chart "Regular Moving Service".
Regular Moving Service.
What is the difference between full service moves and regular moves? When ordering full service moving you can just sit and relax while our professional movers doing everything for you, regular moving service means that all boxes and small items should be packed by you and our San Diego movers will take care of all large items for you. We will wrap your furniture, mattresses and large electronic items. You can order regular moving service for an apartment or a house, or a business or a storage.
Labor Only Service.
What is labor only service? "Labor only" is when we come and load or unload your truck, container or portable storage. What is important to remember when you order labor only service? The most import thing to know is that moving company would not be able to provide moving blankets to protect your furniture for FREE off charge since you are taking your belonging somewhere else and movers won't be able to get it back from you. In this case, you either need to buy blankets from the store or from the moving company. The second important thing to know is that moving company who loads your belongings to third-party truck/container/portable storage is not responsible for any damages that happened after everything was loaded since it is handled by another company/person to destination and damages could be caused by transportation party. However our moving company knows how to properly load third-party trucks/ containers/ portable storages and we know what is needed to make sure everything gets to a destination safe, as long as you follow suggestions of our movers.
At the end of a day it doesn't matter which type of service you decided to go with, because if you choose our moving company the only thing you should know it will be done right. We always make sure all items are safe to be moved before we start loading. Call us today and schedule your best moving experience or simply book on our website and save!