Full Service Moving Company you can trust
Vector Moving and Storage of California
Vector Moving Company There are so many movers in California, but you deserve the best!
Vector Moving and Storage is a top-rated moving company in California. Customer service and high-quality moving service are our top priorities. We know that moving can be stressful and our team of experienced movers will make your relocation as quick and smooth as possible so you can focus on your move. We currently provide moving services in San Diego CA, San Jose CA and San Francisco CA counties. 
With Vector Moving and Storage, we provide:
Movers who are professional, experienced and quick.

Trucks that are new, fully equipped and well-maintained.

Only professional moving supplies and equipment

Free furniture wrapping with blankets and plastic wrap.

7-8 wardrobe boxes free of charge for using during the move.

Great customer service from first contact.
We are proud to serve the residents of California, and our expert moving services have earned us:
4.5 and 5-star ratings on Yelp

5-star rating on Movers.com

4.5 and 5- star ratings on google listing

A+ rating on Better Business Bureau

2019 award winning moving and storage company (San Diego, CA location)
For reliable, professional and expert moving services in California, call Vector Moving and Storage 844-468-6683. 
Contact us today for a free quote on your move – our specialists will be happy to help you!
Looking for California Movers?
Contact Vector Moving and Storage today!
Why Choose Vector Moving and Storage:
We know San Diego like you know a palm of your hand. Moving from an apartment, a condo, or a house? Let the professionals help you. Whether you moving across town or just around the corner, «Vector» is the right San Diego Moving company for you. We move your HOUSE/ APARTMENT/ OFFICE/ STORAGE fast and safe…
Read More »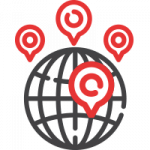 Moving to another City or State? We are here to HELP you. Let our movers move you safely. Nobody Knows Long Distance Moving Like "Vector Moving". We know how to perform the best moving and customer service during long distance moves. With us you can always track your movers, call the office, …
Read More »
Vector Moving has Three different packing types: Furniture Only, Furniture+Kitchen, and Full packing.
Your crew leader is prepared for prepackaged boxes and furniture/Appliances. Professional Moving Blankets, Shrink Wrap, Tape and Closet Wardrobe Boxes will be provided with this selection.
Read More »
Top-Rated California Moving Services
Vector Moving and Services offers a complete range of moving services in California, including:
Packing
Save time and stress by leaving the packing to us. Our experienced team will pack your belongings and label all packed boxes, so you can focus on more important things.
We offer three levels of packing services in California to meet your needs:
Furniture: Our movers will provide moving blankets and protective packing materials to keep your large furniture safe during the move. Furniture is an investment, and it needs to be wrapped properly to prevent damage during transit. We're a team of experienced professionals who move items every day. We know how to pack and transport furniture safely.

Kitchen and furniture: Need help packing and moving your fragile kitchen items? Leave it for Vector Moving and Storage. Our team will use bubble wrap, packing paper and other protective materials to keep your fragile items safe during your move. We'll also pack your furniture to make your move safer and easier.

Full service: Sit back, relax and leave all of the packing to us. Our crew will carefully and safely pack all of your belongings. All you have to worry about is meeting our movers at your new home when we arrive. There are certain items that moving companies cannot pack and move, please ask your moving sales representative for details.
Packing is stressful, time-consuming and tedious, it takes anywhere from days to weeks to pack everything while you have your regular daily schedule. If your busy schedule makes it hard to find time to pack, leave this chore to us. Our movers will handle all of your items with care to ensure that they arrive safely during your move.
Labor – Loading/ Unloading
Looking to save money on your move? We'll handle the loading/unloading – you drive the truck to your new home. 
A labor-only move is a cost-effective option if you're moving long distance and only need help with the heavy lifting.
We can load and unload items from a truck, container or storage unit. We can provide heavy duty moving blankets or one time use paper moving blankets at extra cost to protect your furniture during transit. Our moving company is focused on safety of your belongings so our movers will suggest you, if any of the items needs additional protection to make it to your new place safely.
We believe in providing the best possible service, and that means helping protect your items during your move.
Our expert team of movers knows how to load and unload items to keep them as safe as possible in transit. 
Full-Service Moves in California
Don't want to deal with the stress of moving? We'll take care of everything, including:
Packing

Loading

Transporting

Unloading
Our professional moving crew will pack your items carefully and label all of your boxes for you. We come fully prepared with all packing materials and equipment to get the job done as quickly and efficiently as possible, including special sized boxes for packing pictures and mirrors.
We know how to pack fragile and glass items carefully. We only use professional moving boxes and packing supplies.
Once all of your items are packed, we'll load up the truck, transport your items to your new home and then unload everything. 
Standard Moving Services
With our standard moving services, you do all of the packing, and we'll do all of the lifting. Our California movers will wrap up any large pieces of furniture, mattresses and big electronic items that you may be moving.
You can use our standard moving services for moving out of an apartment, house, condo, office or even commercial property. Please pack all small items, pictures, lamps and lamp shades in the boxes.
Residential and Commercial Local Moving in San Diego, San Francisco and San Jose, CA
Need local moving services? Call Vector Moving and Storage. Our movers and drivers are familiar with all of the local areas that we serve. 
We help with residential and commercial moves. No move is too big or small for us to handle. Whether you're relocating to a new home or transitioning to a new office, we're here to make your move as easy and hassle-free as possible.
Before loading up your belongings, our movers will take care to protect your floors and doorways (please request it from your driver). We'll use furniture pads and plastic wrap to protect your furniture and other items.
Our moving company use fully equipped trucks for all of moves. Our movers will also ensure that the truck is carefully loaded to keep the weight ratio properly balanced which is especially important for out-of-town moves.
Our professional movers will ensure your move goes as quickly and safely as possible, so you can start enjoying life in your new home.
Long Distance Moving in California
Whether you're moving across the state or across the country, Vector Moving and Storage can make your long distance move as painless as possible.
We don't hire temporary laborers to handle our moves. We only employ or hire experienced professionals to handle complicated long distance moves.
When your items are traveling a long distance, you only want the best professionals taking care of your move.
Our moving company offers a few options for our long distance moves:
Trailer: We'll load your items onto a trailer that will be shared by other customers. Delivery can take up to 21 business day, but we'll call two days before delivery.

Dedicated Truck: The quickest and safest option for a long distance move. We'll load all of your items onto a dedicated truck you won't have to share. Our crew will load up your items, drive them to your new home and unload everything. The same driver will take care of the loading and unloading, and our driver will provide regular updates on request. 

Container: We'll load your items onto a container, and you will be given the only key for exclusive access. We'll also unload your items after your container arrives at your new location, delivery takes up to 21 business day.
Long distance moves don't have to be stressful. Leave the hard work to the professionals. Our experienced team does this every day.
Let us make your long distance move a forgettable one!
Moving and Storage
Not sure when you're going to be moving? Maybe you're building a house or will soon be relocating for a job. We'll store your items for you.
Forget having to search for available storage units or figure out what size unit you need. We'll take care of everything for you, saving you time in the process. We aim to make your storage services as convenient as possible. 
We offer simple and safe storage solutions for individuals and businesses. Our units are climate-controlled to protect your belongings. 
Our movers will inventory and tag each item (on request) that we take to your storage unit.
When you're ready to move, we'll deliver your items to your new residence, even with only short notice. 
We charge per unit – not per vault – and we offer a variety of storage unit sizes to ensure that your belongings fit. All your items stays protected and wrapped t no extra cost.
Need Professional Moving Services in California?
Vector Moving and Storage provides expert moving services in California, whether you're moving locally or long distance.
Call Vector Moving and Storage today for a free quote!
San Diego Movers
Our San Diego movers ready to serve you 7 days a week. We have largest crew of movers and truck in San Diego, CA. Vector Moving and Storage originally came from San Diego CA and first was only local San Diego moving company. Our friendly San Diego Movers will be happy to assist you with you moving needs. Please go fill out our free only quote or simply give us a call to start you stress less moving experience with Vector Moving and Storage San Diego Moving Company.
San Jose Movers
Vector Moving and Storage proudly serving San Jose area. Our team of professional San Jose Movers is ready to move, pack and store your belongings. All our San Jose movers are friendly, experienced and simply great workers of moving and storage industry. Give us a call for afree quote or simply full our only quote form.  Looking to move within or from San Jose, CA? Call Vector Moving and Storage.
San Francisco Movers
Moving within or from San Francisco, CA? We have a great solution for you! Vector Moving and Storage can pack, load and move your belongings. Moving a studio or a huge house? We move it all! Give us a call and let our San Francisco Movers to take care of your move. Our Moving Company provide local and long distance moving service. Choose the best- choose  Vector Moving and Storage, your number 1 choice  San Francisco Moving Company.
Los Angeles Movers
At VECTOR Moving and Storage in Los Angeles, providing our clients with a memorable and hassle-free moving and storage experience is what we enjoy doing, and we are excited to utilize our expertise to cater to all your moving and storage needs. We are a fully licensed, insured, and bonded Moving and Storage Service provider.